U.S. Senior Women's Open: Sunday showdown
Who are you liking for the epic battle shaping up as the U.S. Senior Women's Open goes to the final round?
As the 2nd edition of the U.S. Senior Women's Open goes to the final round, who are you liking for the win? There's an epic battle in the making!
Will Dame Laura find her groove and pull enough lightening from her magic bottle to close that six stroke deficit she's facing going into the final round?
If so, do you think she'd be willing to share some of that lightening with Jane Crafter, who's also going into the final round trailing co-leaders Trish Johnson and Helen Alfredsson by six big strokes.
Davies and Crafter would need to put together games that defy all the oddsmakers at this point, but stranger things have happened in golf, so I wouldn't want to rule either of them out, at least not until they make the turn Sunday afternoon!
If you're not liking Dame Laura or Jane Crafter to challenge Johnson and Alfredsson, what about Juli Inkster?
She's trailing the co-leaders by four strokes, still a big distance to cover in a single round, but not an insurmountable one, particularly for a grinder who wants badly to hoist this trophy.
If Inkster is going to stand a chance of challenging for the lead she needs to get off to a quick, hot start. She been consistent over 54 holes on the second nine at Pine Needles, but the first nine has been up and down for her.
If you're an Inkster fan, do your finger-crossing, mantra-chanting work early in her round because that's where she's going to give herself a chance to grab the lead.
And then there's the iconic battle between two Europeans – Trish Johnson and Helen Alfredsson – that will dominate the U.S. Senior Women's Open Sunday storylines.
Johnson starts strong, Alfredsson delivers a fiercely consistent and steady game. Which is the winning strategy for Pine Needles? That may be a moot question because I can't imagine two players more familiar with each other's style and approach to the game.
What I do know is that the final round of the U.S. Senior Women's Open is going to involve an epic battle among some of the game's finest competitors. If you can't watch the action from behind the ropes at Pine Needles, set Sunday afternoon aside and enjoy the tv coverage on FS1, 3-5pm ET. Morgan Pressel is in the broadcast booth!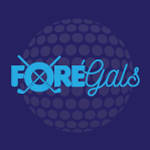 LPGA Tour
Paid Contributor, ForeGals
Our contributors are tasked with helping FanSided provide the best content on the Internet for their respective fandoms. In this independent contractor role, we are looking for contributors that can express their knowledge on specific topics and take the conversation further. In exchange, these contributors will be compensated for their work based on the performance of their articles.
Follow us on Twitter @ForeGals and @bethbethel as we wrap up the 74th U.S. Senior Women's Open and get ready for the U.S. Women's Open, May 30 – June 2 at the Country Club of Charleston, SC.