Solheim Cup European countdown: Six months until Gleneagles
With the Solheim Cup clock ticking, the Europeans have 8 reasons to be smiling ~
Solheim Cup fever is mounting on both sides of the Atlantic. With six months to go until the Europeans and Americans meet at Gleneagles, both Captain Catriona Matthew and Captain Juli Inkster are watching their players' early season performances.
They're also attending to all the details that make up the Solheim Cup – the uniforms, the travel arrangements, the local accommodations. But above all the captains (and the fans) are monitoring player performance and the ever-shifting Solheim Cup points rankings.
Top 3 Solheim Cup points rankers
The final qualifying event for Team Europe, the Ladies Scottish Open (August 8-11) comes just a month before the teams converge at Gleneagles. But the current, early-season rankings give a sense of how the team roster could shape up.
The first three members of Team Europe will come from European Solheim Cup points rankings. Six months out three players form an impressive phalanx:
Anne Van Dam
Georgia Hall
Charley Hull
It's intriguing to see Anne Van Dam out-ranking both Georgia Hall and Charley Hull in the Solheim Cup points ranking, but also reflective of Van Dam's prodigious talent and exceptional shot-making power.
Van Dam, who notched her 4th pro victory at the ALPG-LET co-sanctioned Canberra Classic in January, is just beginning her LPGA rookie season. We'll get a closer look at her game when the Tour restarts its season later this month.
But what I've seen of Van Dam's game tells me she intends to be a force at Gleneagles, whether or not she maintains her current Solheim Cup points pole position.
Getting a win so early in the season is a real confidence boost and I will be doing everything I can from here on in to secure my place in the European team this year.
World Rankings – 5 inside the top 50
Five members of the European team will come from those who are highest in the world rankings. Today, those players would be a crew of skilled and experienced match play competitors:
Carlota Ciganda – WR 11
Anna Nordqvist – WR 34
Azahara Munoz – WR 42
Caroline Masson – WR 45
Pernilla Lindberg – WR 46
European Solheim Cup experience
While Anne Van Dam and Pernilla Lindberg would be making their Solheim Cup debuts at Gleneagles, the others on this early eligibility list would bring a combined 15 Solheim Cup competitions to the tee.
The European bench is deep and it's experienced as we begin to anticipate the full force of the LPGA's 2019 season. We can expect all these players to be in the field at the Tour returns to the mainland and heads toward the first 2019 major championship competition.
Matthew and her vice-captains will complete the 12-player team with four wild card picks. It's entirely too early to begin speculating about who those picks might be, although certainly Meghan MacLaren would be among the most likely if the choices were being made today. Caroline Hedwall would also be on my short list, as would Marianne Skarpnord and Celine Boutier.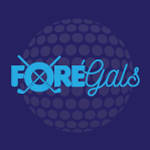 LPGA Tour
Paid Contributor, ForeGals
Our contributors are tasked with helping FanSided provide the best content on the Internet for their respective fandoms. In this independent contractor role, we are looking for contributors that can express their knowledge on specific topics and take the conversation further. In exchange, these contributors will be compensated for their work based on the performance of their articles.
Follow us on Twitter @ForeGals and @bethbethel and like the ForeGals Facebook page so you can join our conversation about the countdown to the 2019 Solheim Cup.