Michelle Wie, Jonnie West hear wedding bells in their future
Michelle Wie and Jonnie West are engaged and we're on #WieWatch for the next announcement ~
Michelle Wie has struggled to get her 2019 golf season launched, but that's not the case with her personal life. Big changes are coming for Michelle Wie on that front.
Wie said 'yes' last weekend to boyfriend Jonnie West, son of NBA legend Jerry West and Golden State Warriors operations manager and provided her fans with a clue as to what come next with the hashtag #WieGoesWest.
What does this new direction mean for Michelle Wie's pro golf career? In the long run, probably nothing, except she's be working out of San Francisco – a familiar stomping ground for her – rather than Florida.
Wie and West haven't revealed wedding plans, nor does the 29-year old U.S. Women's Open champion who's been sidelined by a wrist injury, have a target for returning to competition. We'll have to be content with standing by on #WieWatch for both announcements!
Wie fans, of course, are eager to see her back on the tee, but for golfers wrist and hand injuries are tricky. And given the increasingly problematic state of the American Solheim Cup roster, I'm particularly interested in seeing Michelle Wie do everything possible to ensure that she'll be ready for Gleneagles next September. I don't want her rushing back into competition before she's fully healthy. Team USA needs her more than ever, with Brittany Lincicome's pregnancy announcement.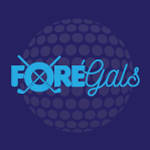 LPGA Tour
Paid Contributor, ForeGals
Our contributors are tasked with helping FanSided provide the best content on the Internet for their respective fandoms. In this independent contractor role, we are looking for contributors that can express their knowledge on specific topics and take the conversation further. In exchange, these contributors will be compensated for their work based on the performance of their articles.
Follow us on Twitter @ForeGals and @bethbethel and like the ForeGals Facebook page so you can join our conversation about the women's game and the women who play it.