Sung Hyun Park: What was in her bag in Singapore?
Sung Hyun Park carries a bag packed full of TaylorMade equipment, which served her very well at the 2019 HSBC Women's World Championship ~
Sung Hyun Park picked up her 6th LPGA victory, her 16th win worldwide, at the 2019 HSBC Women's World Championship. Park's Singapore triumph also bumped her back up to the top of the world rankings.
Park's final round 64, which also happened to be the low round of the day, was a clinic in how to come from behind and capture the win.
The Korean superstar, flanked by her wildly enthusiastic fan club, started that final round at 7-under par and trailing Ariya Jutanugarn by four strokes. There's something almost apocryphal about the world ranked number two starting the final round of an event that's been characterized as Asia's major trailing the world ranked number one player.
For Sung Hyun Park, the chase was on from the moment she hit her first tee shot. And whether she was trying to chase down Ariya, who made Park's job fairly easy, or third-ranked Minjee Lee, who delivered a final round of picture-perfect consistency, Park never let up on the pressure.
She delivered three approach shots to within six feet of the cup to pick up those four birdies in the first six holes of the round. Before it was over, she'd hit 17 of the 18 greens in that final round in regulation.
There were those 20-foot birdie putts on the 7th and 10th, the up and down from the sand birdie on the 13th, and another 10-foot birdie on the 16th. Put it all together and Sung Hyun Park had delivered a brilliant final round. Minjee Lee tried, but simply couldn't close the gap.
A peek into Sung Hyun Park's bag
Good equipment in the hands of a golfer who knows how to use it is every golfer's goal. We search for the club that will deliver the shots we dream about at night. Sung Hyun Park has a bag full of those clubs.
Driver: TaylorMade M5 460  (9°) – Park was averaging 281 yards off the tee in Singapore and hitting 82% of the fairways with this twist face driver. It retails for $550, just in case you're thinking it could perform for you as beautifully as it did for Sung Hyun Park!
3-wood: TaylorMade M6 (15°) – Park's only fairway wood also uses TaylorMade's twist face construction. This club doesn't see as much action as the 3 wood I carry, but I'm a little old lady short hitting bogey golfer who often needs a 3 wood for a second shot that Park can deliver with her long irons.
Hybrid: TaylorMade M3, (17°) – In addition to the twist face technology, the M3 also includes a sliding weight and a loft sleeve, so it's quickly and easily personalized to achieve desired ball flight. Sung Hyun Park was dialed in with the M3 in her hands.
Irons (4): TaylorMade P790; (5-PW): TaylorMade P760 – It takes an expert to wield the P700 series forged irons. Park meets the standard for getting maximum service from these reduced face thickness irons. I'm not discounting her talent but I'm thinking that at least a part of Park's accuracy on approach is coming from TaylorMade's proprietary Speed Foam technology.
Wedges: TaylorMade Milled Grind (50, 54, 58°) – In Sung Hyun Park's hands, these milled grind wedges delivered as advertised!
Putter: TaylorMade Spider X – Park's Spider served her very well on those fast, unforgiving Sentosa greens, once she got herself calibrated.
In her post-round winner's interview Sung Hyun Park credited Tiger Woods as her role model and inspiration. It may be worth mentioning that Tiger also carries a bag packed with TaylorMade equipment, as does Dustin Johnson.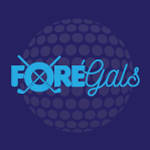 LPGA Tour
Paid Contributor, ForeGals
Our contributors are tasked with helping FanSided provide the best content on the Internet for their respective fandoms. In this independent contractor role, we are looking for contributors that can express their knowledge on specific topics and take the conversation further. In exchange, these contributors will be compensated for their work based on the performance of their articles.
Follow us on Twitter @Facebook and @bethbethel and like the ForeGals Facebook page so you can join our conversation about the women's game and the equipment they use to play it at the highest level of competition.