Michelle Wie: Comeback bid delayed as she continues to battle injury
Michelle Wie, in her 19th year of competitive golf, is facing some serious physical challenges with bravado and a public smile ~
Defending champion Michelle Wie withdrew abruptly from the HSBC Women's World Champions in Singapore. It was a huge disappointment for Wie fans. We were more than ready for her to return to competition.
But it wasn't to be for the LPGA's popular fashionista. When she carded a double at the 8th and a triple at the 9th, even the most optimistic among us knew Wie's body wasn't ready for competitive golf. Her much-anticipated comeback has been put on hold, again.
Wie was medically cleared to start hitting chip shots in January. She's been diligent and faithful and obedient in her rehab. She looked more than ready to return to competition.
But Wie's right hand just isn't delivering what she needs, despite extensive surgery for an avulsion fracture, bone spurs and nerve entrapment that cut short her 2018 season.
Avulsion fractures alone are tough injuries for golfers, particularly when they're in our hands. Basically, we talking about a tendon or ligament pulling off a bone. Getting it properly reattached and securely in place is at best delicate orthopedic work. When you add bone spurs and nerve entrapment, repair becomes even more complicated and proper healing protracted.
That was the situation Wie faced when she withdrew from the 2018 Women's British Open. And now, months and months later, it's still the situation she faces.
Putting the wrist back to work before it's ready just complicates the situation with re-injury.
Michelle Wie is 29. She's been playing competitive golf now for 19 years, and the physical demands on her body are clearly taking their toll. She described to Golfworld's Joel Beall how she manages the physical wear and tear that's inevitable and unavoidable for elite athletes:
I guess as an old person now, a veteran out on tour, physio and recovery is key for me. My life kind of revolves around it. I travel with my private physio and we have treatment every day, whether it's getting needles in, whether it's icing; I have my devices that I carry around with me. It's everything. It's eating right, drinking right. It's just a whole thing.
But even the 'whole thing' doesn't seem to be enough to keep Wie in the game.
Still, she seems to be taking the situation in stride, putting on her makeup and a happy face for her fans.
As my grandmother assured me, what doesn't kill us makes us stronger. Let's hope Michelle Wie gets stronger, healthy, and back in the game!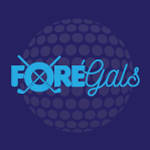 LPGA Tour
Paid Contributor, ForeGals
Our contributors are tasked with helping FanSided provide the best content on the Internet for their respective fandoms. In this independent contractor role, we are looking for contributors that can express their knowledge on specific topics and take the conversation further. In exchange, these contributors will be compensated for their work based on the performance of their articles.
Follow us on Twitter @ForeGals and @bethbethel and like the ForeGals Facebook page so you can join our conversation about the women's game and the women who play it.