Nelly Korda: Confessions of a moment of madness in the Singapore rough
Nelly Korda ran into a little trouble with her mental game – and there are lessons here for all of us who play golf ~
Nelly Korda is among the best of the best in the women's pro game. She's three-for-three – 3 starts and 3 top-10 finishes – and her Women's Australian Open victory did more than get her membership in the Korda Family Australian Open Club.
Korda skipped up the world rankings to number 8 after she hoisted the Aussie trophy!
Given the career launching power of the Women's Australian Open – Karrie Webb made her pro debut at the Open and it was there Annika Sörenstam collected her first pro victory – I'm thinking it's very likely Nelly could be settling in for a protracted run among the best of the best in the women's game.
However, even the best of the best make mistakes, suffer from lapses of judgement and loss of control. In moments of high frustration the game of golf has been known to push some of the best in the game right to the edge of sanity. So it was with Nelly Korda during the first round of the HSBC Women's World Champions in Singapore earlier this week.
I feel her pain. We all feel her pain. If you haven't experience that 'hellapissed' moment you probably haven't been playing golf long enough.
Which brings me to the real point of Nelly's dilemma – maintaining a cool head during intensely difficult conditions.
Getting-out-of-trouble guidelines
Whether on or off the golf course, I've never made a sound decision about how to get out of trouble when I've allowed myself to react from an emotional vantage point. In life, as in golf, one bad shot doesn't have to follow another, but a hastily-delivered second shot will almost certainly compound whatever trouble existed in the first place.
Just an example or two, drawn from my own golf history:
When I hit a ball into the water, I've learned to step away, even turn my back on the water, and take AT LEAST two deep yoga breathes before I make my next move – where to drop, what club to use, and so forth. Putting one ball in the water spells trouble. Putting two balls in the water consecutively spells disaster!
An occasional failure to get out of a bunker is something golfers simply have to accept. I've learned the hard way to pause the action after those failed shots and assess my situation rather than flailing away a second, third, and – gasp! – even a fourth time. Am I using the right club? Did I dig too deep? Did I not take enough sand? How's my stance? Did the composition of the sand surprise me? Asking questions and seeking probable answers before I swing again is often all I need to get myself back in play and into position.
When my ball and I end up in Never-Never Land, my first thought needs to be: what's the quickest, safest way to get back into position? Even though I may opt for a riskier shot that, if successful, will get me closer to my objective, I still start my decision-making process from that safe shot option. I've found this deliberative sequence keeps me cool-headed, even when I take the risk and fail.
So, when I'm in trouble, I step back from the trouble, assess the tools I have at hand to attack the problem, review the nature of the problem, and mentally lay out at least two strategies for getting myself back into the short grass – of golf and of life.
Nelly Korda's moment of 'hellapissed' madness isn't hers alone. We all have them. It's how we recover from them that's important.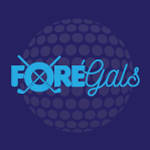 LPGA Tour
Paid Contributor, ForeGals
Our contributors are tasked with helping FanSided provide the best content on the Internet for their respective fandoms. In this independent contractor role, we are looking for contributors that can express their knowledge on specific topics and take the conversation further. In exchange, these contributors will be compensated for their work based on the performance of their articles.
Follow us on Twitter @ForeGals and @bethbethel and like the ForeGals Facebook page so you can join our conversation about the women's game and the women who play it.