Nelly Korda: What was in her bag at the Women's Australian Open?
Nelly Korda is playing stellar golf so let's take a peek at what she carries in her bag and discover the equipment secrets behind her success ~
Nelly Korda joined the family Australian Open Club when she won the 2019 ISPS Handa Women's Australian Open. However, her outstanding play at The Grange becomes more impressive when you understand that it's her 4th top-5 finish in her last 5 LPGA starts.
Korda's first LPGA career victory came last October at the Swinging Skirts LPGA Taiwan Championship. She's made four starts since she hoisted the Swinging Skirts trophy and three times finished on the front page of the leaderboard: runner-up at the CME Group Tour Championship, solo 3rd at the Diamond Resorts TOC, and then her Australian Open victory.
Nelly Korda is sitting in a very pretty position. She's moved into the top-10 in the world rankings, leads the year-long Race to the CME Globe, and has eased past Lexi Thompson and claimed the top spot in U.S. Team Solheim Cup points. It's a heady position for a 2nd year player!
But Nelly Korda has superb form and nerves of steel. That's a lethal combination when it comes to golf competition. I'm going to enjoy watching her 2019 season unfold!
Korda's formula for success
The Australian Open was a week of stellar, textbook-perfect play for Nelly Korda. An opening round 71 put her in red numbers. Her big move came on cut day. While others struggled to get above the cut line on Friday, Nelly delivered a 6-under par round that bumped her from her T28 start to a very comfortable solo 3rd.
Korda had taken the measure of The Grange GC and found her rhythm. She carded a 3rd round 67 and went into Sunday on the top of the leaderboard and three shots clear of Haru Nomura. The Women's Australian Open was Nelly Korda's to win or lose at that point.
On Sunday Nomura fell back but Jin Young Ko began to surge. Korda played steadily, delivering stellar approaches and sinking seemingly impossible putts.
What was in Korda's bag?
Nelly Korda's split bag offers a lesson to all of us who believe we need to stick with a set of 'matched' sticks. Her bag is split between Callaway, PXG, and Titleist equipment. The lesson is unmistakable: find the stick that best does the job and put it in your bag!
Nelly Korda's bag set-up may not work for you, but I think there are some lessons to be learned from a closer look at a champion's bag. Simply put, the sticks we carry should be suited to our game. Short hitters may need more distance from the fairway. There are times when a 60° wedge, properly employed, can and will deliver a tricky flop shot that makes the difference between winning and losing, but you need to have one in your bag when you need that shot!
We all need sticks that maximize our potential and deliver the best game we have in our bags!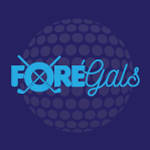 LPGA Tour
Paid Contributor, ForeGals
Our contributors are tasked with helping FanSided provide the best content on the Internet for their respective fandoms. In this independent contractor role, we are looking for contributors that can express their knowledge on specific topics and take the conversation further. In exchange, these contributors will be compensated for their work based on the performance of their articles.
Follow us on Twitter @ForeGals and @bethbethel and like the ForeGals Facebook page so you can join our conversation about the women's game and the women who play it.