Nelly Korda: Women's Australian Open hers now, to win or lose!
Nelly Korda is poised to carry on the family tradition – she goes to the Women's Australian Open final round with a 3 stroke lead and carrying the heavy burden of Korda expectations in her bag ~
Nelly Korda is the only member of her sporting family who doesn't hold some kind of Australian Open championship. Doesn't matter whether we're talking golf or tennis. We're talking sporting competition and Nelly looks to be the next Korda up!
Her father Petr won the 1998 tennis Open in 1998. Elder sister Jessica hoisted the 2012 golf Open, and brother Sebastian followed the family tradition, winning the 2018 tennis Open boys' singles.
I don't know if I'd want to carry that burden of familial expectations into the final round of a golf tournament. But I'm not Nelly Korda. She seems to be shouldering the load and using it to fuel her game.
Korda started her week in Adelaide with a modest 1-under par opening round. She just managed to squeak out one more birdie than bogey as she took the measure of The Grange and got her bearings.
It wasn't a new venue for the younger Korda sister. This is her 3rd Women's Australian Open. She's twice before made the cut, but twice finished in a relatively undistinguished T40 position. However, it's looking like Nelly Korda's 2019 Australian Open could have a very different ending!
On Friday some in the field fought to get themselves above the cut line. Lydia Ko, Georgia Hall, and Mel Reid were among those who couldn't get their games fired up. They are sitting out the weekend in Adelaide.
But Nelly settled down on Friday, got both driver and flatstick under control, and signed for a 6-under 66. That bumped her up from her starting T28 to a solo 3rd place on the leaderboard, a big move well before moving day!
She followed with a sizzling 5-under 67 on Saturday. Helped by Madelene Sagstrom and Wei-ling Hsu, who both struggled and fell off their lead, Korda inched into the leader position.
As she goes to the final round, Korda's most serious challenger, and her most dangerous competitor, is three-time LPGA champion Haru Nomura, who trails by three strokes
Jodi Ewart Shadoff, Jeongeun Lee6, and Wie-ling Hsu, all at 8-under par and trailing Korda by four strokes, aren't out of contention yet either.
But for all practical purposes, the Women's Australian Open is now Nelly Korda's to win or lose. If she can maintain her momentum, we'll see a fourth Korda Australian Open champion hoisting a trophy Sunday afternoon.
Don't forget – today is tomorrow in Australia. Final round play begins Saturday evening and Golf Channel's final round coverage begins at 9pm ET.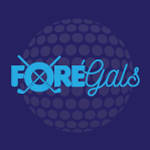 LPGA Tour
Paid Contributor, ForeGals
Our contributors are tasked with helping FanSided provide the best content on the Internet for their respective fandoms. In this independent contractor role, we are looking for contributors that can express their knowledge on specific topics and take the conversation further. In exchange, these contributors will be compensated for their work based on the performance of their articles.
Who are you liking to win the Women's Australian Open? Will Nelly Korda close the deal? Could Haru Nomura close the gap? What's the possibility of a surge from Jodi Ewart Shadoff? Follow us on Twitter @ForeGals and @bethbethel and like the ForeGals Facebook page so you can join our conversation about the women's game and the women who play it.