Celine Boutier: What was in her bag when she won the Vic Open?
What was in Celine Boutier's bag when she won the 2019 Vic Open? Let's take a peek –
Celine Boutier carried a bag full of PXG golf clubs when she played her way to her fifth pro victory at the 2019 ISPS Handa Vic Open.
It was no surprise to see 25-year old Boutier hoist the Vic Open trophy. The Frenchwoman has steadily honed her game as she worked her way through the European amateur circuit and played collegiate golf for the Duke Blue Devils.
Boutier was the 2012 Ladies European Amateur and 2015 British Ladies Amateur champion, and she helped the Blue Devils win the 2014 NCAA National Championship. She hit the top of the WAGR in 2014 and 2015.
Before she turned pro in 2016 Boutier had already set her pro career path. She finished T29 at the 2014 Evian Championship.
Boutier's breakthrough first pro victory came quickly, at the LET 2017 Sanya Ladies Open. She followed with an extraordinary 2018 season: a second win at the LET-ALPG co-sanctioned Ladies Bonville Classic and two Symetra Tour victories, at the Self Regional Healthcare Foundation Classic and the Sioux Falls GreatLIFE Challenge.
Those Symetra Tour wins and the 8 additional top-10 Symetra finishes assured her LPGA eligibility for the 2019 season. Boutier wasted no time claiming her spot on the game's big stage. Her first start of her 2019 campaign, the ISPS Handa Vic Open, was her first LPGA victory.
With that win Boutier moved to 90th in the world rankings. Given the state of her game – she's a steely competitor as well as a silky smooth technical player – I'm thinking she could easily add a 6th win to her résumé before the 2019 season ends. And I wouldn't be a bit surprised to see her playing for the Europeans this fall at Gleneagles!
What's in Boutier's bag?
With the exception of her putter, Celine Boutier, like Anna Nordqvist, carries PXG sticks:
Driver – PXG XX 9° – Averaging close to 300 yards off the tee, Boutier is a walking advertisement for the XX, which comes with a weighted head that allows for adjustment and variation in swing style. Unlike many big bombers, Boutier is also deadly accurate off the tee. The big stick works beautifully for her.
Fairway woods – PXG 0341X
Irons – PXXG 0311
Wedges – PXG 0311 50°-54°-58°
Putter – Odyssey V line – Boutier's early season putting stats are as impressive as her long game stats. She's averaging 29.5 putts per round.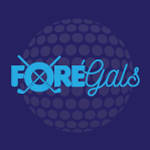 LPGA Tour
Paid Contributor, ForeGals
Our contributors are tasked with helping FanSided provide the best content on the Internet for their respective fandoms. In this independent contractor role, we are looking for contributors that can express their knowledge on specific topics and take the conversation further. In exchange, these contributors will be compensated for their work based on the performance of their articles.
Follow us on Twitter @ForeGals and @bethbethel and like the ForeGals Facebook page so you can join our conversation about the women's game and the women who play it.