Women's Australian Open: Who I'm watching this week
The Women's Australian Open field, from Ariya to Nelly to Lauren Stephenson, is packed with power and potential for golf excitement – let's take a look!
The Women's Australian Open field is packed with the promise of high-level golf action.
Tony Jesselli is giving this second ALPG-LPGA co-sanctioned event a slightly higher rating than the Vic Open field, with 28 of the top 50 players on the Tour's priority list in the field. I think its even stronger.
Check out Beth Ann Nichols' power rankings in GolfWeek to get a slightly different perspective.
When to watch
Keep in mind that today in the United States is tomorrow in Australia. Western Australia is 15½ hours ahead of ET on the international clock, so the Women's Australian Open begins Wednesday evening for all practical purposes.
Golf Channel is providing daily (nightly?) coverage of all four rounds. All times are ET but check your local listings for delayed replays as well.
Wednesday, February 13: 9am-2pm
Thursday, February 14 & Friday, February 15: 11pm-2am
Saturday, February 16: 9pm-2am
Who to watch
Like Jesselli, the oddsmakers are predicting a three-way battle among Ariya Jutanugarn, Lydia Ko, and Minjee Lee for the top of the leaderboard.
That's enough to whet my appetite, particularly if Minjee Lee has gotten her putter under control.
Jutanugarn, Ko, and Lee play very different games and following them around The Grange Golf Club in South Australia will give all of us a good sense of the early season state of their games.
There's little question in my mind that their competition will extend all the way to November and Tiburón! It starts this week for these three. Lexi Thompson will join the melee when the Tour gets to Thailand.
But Ariya, Lydia, and Minjee aren't the only players in the field we need to be watching.
Nelly Korda will most certainly be on the hunt for victory at The Grange this week.
Nelly's sister and 2012 champion Jessica isn't in the field this week and Nelly is coming to the tee intent on claiming the win for herself. She has the game to spoil the early favorites' plans.
Nelly's early season game was good enough to get her a solo 3rd place finish at the Diamond Resorts Tournament of Champions, where she was competing against the best players on the Tour. I'm expecting more of the same from her this week!
I'm also going to be watching Jeong-Eun Lee6, who's making her LPGA debut this week. Lee6, like defending champion Jin Young Ko before her, is a KLPGA star who looks poised to take the LPGA by storm.
Ko, you may remember, claimed her first LPGA victory right here, at her Tour debut last year. This is my first opportunity to take a look at Lee6's game.
Don't forget to keep an eye on Lauren Stephenson and Kristen Gillman, our two collegiate standouts who are Tour rookies.
Stephenson notched her first top-10 finish at the Vic Open and took home a nice check. She also jumped from 813 to 492 in the world rankings.
A second high finish would give her another bump and perhaps get Juli Inkster's attention.
Gillman is having her struggles, but it is her rookie year. Let's not give up on her prematurely!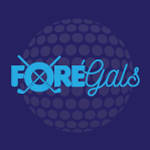 LPGA Tour
Paid Contributor, ForeGals
Our contributors are tasked with helping FanSided provide the best content on the Internet for their respective fandoms. In this independent contractor role, we are looking for contributors that can express their knowledge on specific topics and take the conversation further. In exchange, these contributors will be compensated for their work based on the performance of their articles.
Who are you following this week at the Women's Australian Open? Karrie Webb? Angel Yin? Georgia Hall? There's going to be much to watch this week in the way of golf excitement!