Lexi Thompson: What's new in her bag this season?
Lexi Thompson has some new sticks in her bag that could juice up her tee-to-green game
Lexi Thompson started her 2019 campaign with a top 10 finish at the LPGA's inaugural Diamond Resorts Tournament of Champions.
Thompson, America's top-ranked woman golfer, needed no time to return to form. She was averaging 271+ yards off the tee, which puts her among the top five long bombers on the Tour at the start of the 2019 season.
But length is only a part of Thompson's game – well, anybody's game. She was hitting close to 77% of the fairways and racked up an impressive 80% GIR stat for her opening tournament. In other words, Lexi was dialed in, tee-to-green.
Although her putting average – 32 putts per round – was less impressive, she still averaged a subpar 69.75 strokes per round. It was a very fine start to what Thompson fans hope will be a standout season.
Given that Lexi – like practically every other player on the Tour – had been 'resting' for the six weeks prior to the TOC, it was a very promising start to a women's golf season that's going to culminate in the iconic biennial Solheim Cup battle.
At the PGA Merchandise Show last week we got a peek at the new driver in Thompson's bag that was delivering those dazzling tee shots. It's a Cobra KING F9 SPEEDBACK Driver with 8 degrees of loft and an extra stiff Fujikura shaft, and it was working as good on the demo range – she was edging up on 290 yards in her demo shots – as it had at Tranquilo.
Lexi disclosed she's been using the new club since the CME Group Tour Championship and is liking the way it performs.
I've gained some distance off the tee and I can't complain with that. And the consistency has helped me out a lot. That's really what I was looking for off the tee because I love to bang driver around the golf course.
Thompson also has some new irons, Cobra's King Forged irons. She's using a prototype that's designed specifically for her game. Lexi reports the irons are delivering superb ball control and that probably helps account for that eye-popping GIR stat.
Lexi Thompson is scheduled to join the Tour's spring Asia swing at the Honda LPGA Thailand at the end of February. Then we'll get a chance to see those new sticks in action!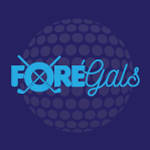 LPGA Tour
Paid Contributor, ForeGals
Our contributors are tasked with helping FanSided provide the best content on the Internet for their respective fandoms. In this independent contractor role, we are looking for contributors that can express their knowledge on specific topics and take the conversation further. In exchange, these contributors will be compensated for their work based on the performance of their articles.
Follow us on Twitter @ForeGals and @bethbethel and like the ForeGals Facebook page so you can join our conversation about the women's game and the women who play it.