Eun-Hee Ji: What was in her bag at the Diamond Resorts TOC?
Eun-Hee Ji carried a mixed bag of equipment when she won the Diamond Resorts Tournament of Champions – let's take a peek
Eun-Hee Ji got herself into contention early at the LPGA's Diamond Resorts Tournament of Champions with an opening round 6-under 65. She and Brooke Henderson shared the overnight lead going into the second round, and they battled through four rounds of golf for control of the TOC leaderboard.
Ji kept her game in red numbers with very consistent tee-to-green play and outstanding putting, but a fourth round that started with a pair of bogeys must have left her feeling a bit unbalanced.
Sunday conditions were far from ideal. Cold and blustery wind confounded most of the field. Ji played on, perhaps channeling that game that took her to victory at the 2009 U.S. Women's Open.
Her closest challengers fell behind on the back nine on Sunday. Lydia Ko put two doubles and two bogeys on her card, and that sent her tumbling down the board and our of contention. Brooke Henderson, who looked good for the win through most of the weekend, hopped on a Sunday back nine bogey train that consigned her to a T6 finish.
Ji accomplished what her competitors couldn't. She birdied the 10th, 13th, and Aeon Risk-Reward Challenge Hole 16th, and finished the TOC at 14-under par, two stroke clear of Mirim Lee.
What did Eun-Hee Ji have in her bag at the TOC
Ji plays a Titleist Pro V1x ball and she carries a mix of TaylorMade, Mizuno, Callaway, and Titleist equipment.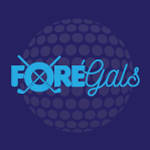 LPGA Tour
Paid Contributor, ForeGals
Our contributors are tasked with helping FanSided provide the best content on the Internet for their respective fandoms. In this independent contractor role, we are looking for contributors that can express their knowledge on specific topics and take the conversation further. In exchange, these contributors will be compensated for their work based on the performance of their articles.
Follow us on Twitter @ForeGals and @bethbethel and like the ForeGals Facebook page so you can join our conversation about the women's game and the women who play it.