Nelly Korda & Stacy Lewis: American standouts go into Sunday
Nelly Korda and Stacy Lewis are playing for bigger stakes than a win or high finish at this week's TOC
Nelly Korda ranked 3rd in ForeGals' top-10 power rankings going in to the LPGA's Tournament of Champions this week. She hasn't disappointed.
After a modest 1-under par start, Korda has steadily played her way to the front page of the leaderboard. She's going into Sunday's final round in solo 4th, trailing co-leaders Lydia Ko and Eun-Hee Ji by two strokes and clearly in contention for an early-season win.
Even though she's battling accuracy in her long game – she's hitting 74% of the Tranquilo fairways off the tee but 81% of the greens in regulation – Nelly Korda has been putting beautifully and she's had some real moments of golf brilliance.
Korda's bogey-free third round was downright beautiful. She eagled the par-5 7th hole and birdied the par-4 16th, the Aon Risk-Reward Challenge hole at the Diamond Resorts Tournament of Champions. If she can repeat that 16th hole birdie again today she'll have made a fast start in the season-long contest for a million dollar bonus.
Stacy Lewis
Stacy Lewis has played a less consistent game than Nelly Korda, but nonetheless, it's impressed me because I'm watching her work through a challenging reset.
Lewis has more rust on her game than most of the field, yet she's been delivering that game that took her to the top of the world rankings in 2013 and kept her inside the top-10 in the world for the next three years.
Lewis broke a three year winless streak with her 2017 Cambia Portland Classic victory and then, just as she seemed to be regaining her momentum, stepped back from competition and took time to deliver her first child. The Diamond Resorts Tournament of Champions marks her return to competition and we would all understand if Lewis used this tournament to recalibrate her game.
She's done that, and so much more. Even with a disappointing 3-over second round Stacy Lewis is going into Sunday looking at a top-10 finish! I think that's spectacular!
Solheim Cup Team USA
Unless something goes terribly wrong Nelly Korda will secure a spot on the American Solheim Cup team roster. She's starting the 2019 season ranked 5th in Solheim Cup points. Barring disaster Korda will make her Solheim Cup debut this year at Gleneagles.
Stacy Lewis is another matter. She's ranked 19th. Getting inside the top-10 is going to require consistent golf excellence. A win would get her there, but so too would a string of top-10 finishes, and I can't imagine an American Solheim Cup team without Stacy Lewis. She's played for the Americans four times (2011, 2013, 2015, 2017) and been at the center of Solheim Cup action.
The American Solheim Cup team will need both Korda's youthful energy and Lewis's steady, experienced consistency to mount a strong defense at Gleneagles. Putting that defense together begins this week at Tranquilo. I'll be following these two players through their final Tournament of Champions round thinking about Gleneagles in September.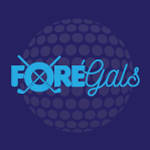 LPGA Tour
Paid Contributor, ForeGals
Our contributors are tasked with helping FanSided provide the best content on the Internet for their respective fandoms. In this independent contractor role, we are looking for contributors that can express their knowledge on specific topics and take the conversation further. In exchange, these contributors will be compensated for their work based on the performance of their articles.
Follow us on Twitter @ForeGals and @bethbethel and like the ForeGals Facebook page so you can join our conversation about the women's game and the women who play it.