Alexa Pano qualifies for Augusta National Women's Am
Alexa Pano is headed for Augusta National and, many believe, destined for golf greatness
Alexa Pano took another step toward greatness when she was notified this week that she's qualified for the inaugural Augusta National Women's Amateur Championship. Her recent Dixie Amateur victory moved her up the WAGR just in time!
According to her dad, Rick Pano, Alexa relishes competition and embraces those big moments that come in competition:
. . . she loves the big moment. In football terms, she wants the ball in her hands on 4th and goal. Alexa was born with an ability to go to a second level of concentration many times in very big moments . . .
And Alexa knew the Dixie Amateur was one of those 'big moments' for her:
It's really big, especially with it being the last week to be able to move up in the rankings to play in the Augusta Women's Amateur. I knew this event was crucial to me getting in because I was right on the border.
The 14-year old from Lake Worth, Florida has been on our radar for the past three years as she's steadily ascended up the ranks of the elite amateur game. She'll be the youngest competitor at Augusta National, but that's nothing new for Pano.
At 11 she became the youngest player ever to compete in an LPGA of Japan event, the Yonex Ladies Tournament. And why not? She had already won the Girls 10-11 division Drive, Chip, Putt National Championship and after her LPGA of Japan debut she went on to become the third youngest player top compete in the USGA's U.S. Women's Amateur.
In 2016 she became the youngest winner of an AJGA event, the PDQ/Philadelphia Runner Junior, when she turned a two-stroke overnight lead into a five-stroke victory. She was 12!
By the time she officially became a teenager ForeGals' Brad Chambers was describing her as a "ball-striking machine."
Alexa's coach during her pre-teens, Spencer Graham, III of Junior Golf Performance Academy in Naples, Florida agrees. Graham predicts that when she gains her full growth Pano's current 240-yard drive will easily stretch out to 270+ yards.
Impressive as that distance prediction is, Graham goes further in anticipating that Alexa will quickly dominate the international women's game:
. . . she could become a Hall of Fame player sooner than most people believe. I think she will not only be the number one player in the world on the LPGA but that she will win at least three majors before she turns 20.
But before all those yet-to-comes, Alexa Pano is going to take her shot at Augusta National's glorious golf course. Whether she and Lucy Li will have another opportunity to go head-to-head, as they did last year at the U.S. Girls' Junior at Poppy Hills is still a question mark.
Theirs is a rivalry that seems destined to define the game at the elite amateur level now, but eventually they'll carry it to the biggest stages in the women's game, and won't that be a wondrous thing to watch.
Follow this link for an updated list of players who are officially eligible to compete in the inaugural Augusta National Women's Amateur Championship.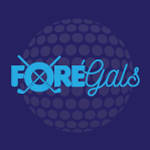 LPGA Tour
Paid Contributor, ForeGals
Our contributors are tasked with helping FanSided provide the best content on the Internet for their respective fandoms. In this independent contractor role, we are looking for contributors that can express their knowledge on specific topics and take the conversation further. In exchange, these contributors will be compensated for their work based on the performance of their articles.
Follow us on Twitter @ForeGals and @bethbethel and like the ForeGals Facebook page so you can join our conversation about the women's game and the women and girls who play it