Amy Bond lends a helping hand in NCAA golf and the Florida Panhandle
Amy Bond is an outstanding coach, but her WGCA Founder's Award comes for her Florida Panhandle relief efforts.
Amy Bond is no stranger to being in the news for her work at Florida State and what she's accomplished with her team.
Amy has lead the Seminoles to eight consecutive NCAA National Championship appearances, but that's not why everyone has been talking about her lately. Amy has used her love for her team and coaching to help those in need and after her work after Hurricane Michael.
The WGCA recognized Amy's relief work with a is Founder's Award!
The Founder's Award is presented to a head or assistant coach who's a member of the WGCA from either Division I, II, or III. Coaches are nominated and selected based on their work in the community and their accomplishments within the last three years.
Amy was recognized with the Founder's Award on December 4th, 2018 at the WGCA's Member Convention.
Amy has served with the WGCA for ten years and most recently was the President from 2013-16. Amy also serves on the Selection Committee for the Arnold Palmer Cup, The Salvation Army Board of Directors and is in charge of the Angel Tree Program at FSU.
Amy started her birdie campaign in 2017 for Harvey relief and her Seminoles have won 13 of the last 17 Athletic Director's Cups for Service!
"To win the Founders Award presented by the WGCA is a tremendous honor that I am blessed to receive," said Bond. "It represents everything I stand for in my personal and coaching life. I don't do things for awards, but winning this award will always be very special to me. I don't accept this award by myself as no one gets there alone. I have had many influences who have helped me along the way. To me it's about people helping people and that's the easiest thing you can ever do."
Amy kept her relief fund going after the Panhandle of Florida was hit by Hurricane Michael causing excessive amounts of damage by pledging $1 for every birdie and $5 for every eagle in the last two events the Seminoles competed in.
"I knew we had just two tournaments left in the fall and I wanted to figure out the best way to contribute as much money as I could to help. I know our team makes a lot of birdies, however, I wanted to maximize the contribution because many people had lost everything. So, I decided to donate money for every birdie and every eagle in the entire field. The better the play and more birdies made, the more money I would donate to help. Ultimately, I felt like we were lucky and I wanted to try to help those less fortunate."
At the Stanford Intercollegiate tournament 85 players were in the field and 593 birdies were captured along with 8 eagles! Amy and her Seminoles went to Texas next for the Jim West Challenge with a 76 player field. 580 birdies were carded along with 12 eagles! Totaling $1,273 dollars for those harmed by Hurricane Michael!
Amy started this program with no intentions of broadcasting for help but the NCAA community caught wind of her project and jumped straight into helping!
Lisa Strom, the host of the Jim West Challenge, kept everyone up to date on the birdie count for her tournament!
"I believe she set the course up so that players could make a lot of birdies and money would come flying out of my check book," said Bond. "She even set the course up for lots of eagles as well. She texted me the birdie and eagle count after the first day and the text said, 'Birdie Count!! Woohoo!! Donations!' Then added an on-fire emoji."
Amy has done so much for her community but as she looks back she doesn't see her work but the work of her players and every other golfer in the field. Amy used her moment to shine as a coaching and growing moment for what she's teaching her golfers on and off the course.
"I hope this leaves a lasting impression on our players and promotes them to have a giving heart," said Bond. "A bad day on the golf course is nothing compared to what many people deal with on a daily basis; those who are battling cancer or other illnesses, have lost their homes in disasters, or are just plain struggling with what life has dealt them."
Coaches like Amy Bond are those we remember for the rest of our lives even if she was never ours. Keep up the great work Amy and we're excited for the Seminoles spring season!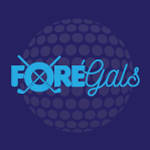 LPGA Tour
Paid Contributor, ForeGals
Our contributors are tasked with helping FanSided provide the best content on the Internet for their respective fandoms. In this independent contractor role, we are looking for contributors that can express their knowledge on specific topics and take the conversation further. In exchange, these contributors will be compensated for their work based on the performance of their articles.
Follow us on Twitter @ForeGals and @KaitlynONeill06 and like the ForeGals Facebook page so you can join our conversation about the women's game and women like Amy Bond who bring sport and community together.