Golf Equipment Review: Should you be using a mallet or blade putter?
Golf equipment is constantly changing and everything has it's own benefit. Now with new styles of putters the decision can be even harder to make!
We talk a lot about golf equipment because it's the most important part of our game! To play good you have to have the right tools!
Now that we've decided the length of putter you need, let's look at some differences in mallets and blades.
Head Style
If you're anything like me, you've just ended up with a putter in your bag, not really sure how it got there.
I used to get the hand-me down putters from my grandparents and dad, but they were all too long! Not that I knew any difference at the time, but I did realize my putter was the worst piece of equipment in my bag.
I started golfing with a mallet putter head, but at the time I wasn't aware of the differences between putter heads. I didn't realize what a big weight change I'd experience once I finally got a nice blade in my bag!
Let's just say I made a lot of three putts that year.
Blade Putter
I was backwards when I started golfing with a mallet putter, because the most common type is a blade. I still have my blade in my bag but there are days when I miss that mallet.
Picking a piece of equipment to add or upgrade can be intimidating. Number one rule is that it has to feel good in your hands! Don't allow the name on the bottom of the club to make the decision for you!
Let's start by considering your putting swing.
If you have more of an arc swing, look into a blade to start. The blade putter twists more easily in your hand than a mallet. That makes it easy to control where the face will end up.
The weight in a blade is distributed between the heel in toe and that balance allows the turning while maintaining the arc of your swing.
Mallet Putter
A mallet putter will have a different setup in a lot of ways compared to a blade. The weight is usually placed away from the club face. This weighting difference can help with the back-and-forth putting stroke that some golfers have.
A mallet putter will have more forgiveness than a blade. But it's harder for those with an arc stroke to turn the putter head within their hands.
Mallets typically have larger faces with many different shapes, a lot with alignment tools on the back.
When trying to decided on which to add to your bag, ask yourself if you can look down at this piece of equipment and concentrate on what's in front of you. Some times all those alignment gizmos can be a distraction.
The face of a mallet will be more square than a blade, so you'll get a different feel as you switch between the two.
If you're thinking it's time to start shopping for a new putter but you want to do some background research before you put a club in your hand, here's a good starting point. As always, before making a big equipment purchase, get fitted! They'll help you use a proper line-up and tell you the best fitting putter style for your swing.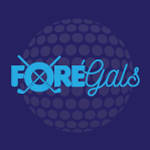 Apply to ForeGals.
Start your application process by filling out the fields below
Most club shops have strict return policies on golf equipment, but are more lenient on fitted clubs being returned. Don't make a huge golf equipment purchase without looking at all your options!