Mickey Wright to Lucy Li: To hit long get 'golf strong'
Mickey Wright had a tip for Lucy Li that might work for all of us who want to hit a longer ball!
Mickey Wright may be 84 but age doesn't mean much to a golfer who got her kicks out of "hitting a long 2-iron to a well-trapped green." Most of us have never even tried to hit a 2-iron. Praised by Ben Hogan and Byron Nelson, Wright remains one of the game's greatest ball-strikers and a living legend.
And that's exactly why Lucy Li emailed her for advice on how to add distance to her game.
The 15-year old golf phenom doesn't work with a coach. But why would you need a coach if you're playing practice rounds with Johnny Miller to learn how to hit a baby draw and a low fade, and you have access to one of the greatest ever ball-strikers in the women's game?
Wright came through with some mechanical advice for the teenager: Lucy should turn her shoulders as far as physically possible and let her left heel come off the ground.
However, the octogenarian who hasn't had a scorecard in her pocket for two or more decades offered an additional tip:
The main thing I told her is to avoid lifting weights and simply hit a lot of balls. There's no substitute for being 'golf strong,' developing the muscles you actually use in the swing.
In this age of Lex Thompson and Rory McIlroy workout routines, Wright's advice may seem like heresy. But Lucy Li is listening to her and Lucy seems to be doing a fine job on the golf course.
But it's working for Lucy Li
Li won the 2017 Junior ANA Inspiration, qualified for and made the cut at the 2018 ANA Inspiration. Then she qualified for the 2018 U.S. Women's Open. Oh, and she also challenged for the first round lead.
And that's just her performance on the big stage of the women's pro game.
The youngest member of the United States 2018 Curtis Cup team, Lucy posted a 3-0-1 which certainly contributed to her teams ultimate victory over the GB&I at Quaker Ridge.
And at the mid-point in the U.S. Girls' Junior championship at Poppy Hills, Lucy Li is sitting at the top of the leaderboard, five strokes clear of Yealimi Noh, her closest challenger.
Here's how Lucy's play is unfolding on the Poppy Hills track.
9 birdies
9 pars

It's a 9-under 62 for @_lucy_li at the #USGirlsJunior at @poppyhillsgc.
She has set the new Poppy Hills GC women's course record and tied the U.S. Girls' Junior tournament record (@TheChristinaKim, 2001)

She has a four-shot lead heading into the second round. pic.twitter.com/74cC4ugxq0

— NCGA (@ncga1901) July 17, 2018
Mickey Wright has some solid advice for Lucy. Maybe it could work for you as well.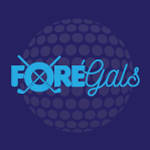 Apply to ForeGals.
Start your application process by filling out the fields below
Follow us on Twitter @ForeGals and @bethbethel and like the ForeGals Facebook page to stay in touch with the players and news that define the women's game.