Annika Sörenstam: The golfer, the brand, the challenges
Annika Sörenstam confronts the male-dominated golf course design industry with a broadened view of the nature of the game.
Annika Sörenstam has donned many hats since she turned pro in 1992. She was the first woman golfer to be ranked number 1 in the newly created Rolex Rankings, a position she held for 60 consecutive weeks, from February 2006-April 2007. When she teed it up at the Colonial Invitational in May 2003 she became the first woman to compete in a PGA TOUR event since The Babe competed in the Los Angeles Open in 1938. She was the first international player to be inducted into the World Golf Hall of Fame under the LPGA criteria.
Sõrenstam's record $22 million in winnings has yet to be matched by another woman golfer. She compiled 89 worldwide victories during her 15 years of competition and is regarded by many as the greatest woman golfer of our generation. Her golf résumé is extensive and peppered with victories, awards, and honors.
However, when Annika retired from competition at the conclusion of the 2008 season she did not retire from the game or the golf industry. Over the decade since she stepped back from competition Annika Sörenstam has forged a successful post-competition career as an entrepreneur, golf commentator, and golf course designer. Her work through the ANNIKA Foundation, which extends the joys and benefits of golf and healthy lifestyle to children and youth, mirrors her philosophy and commitment to golf course design.
For Annika, it's all about growing the game.
Golf Course Design: Tougher Than She Anticipated
Among her many post-competition initiatives, the male-dominated golf course design industry has been the one that's proved tougher than she anticipated. Sörenstam talked about the gender barrier she's encountered with CNN Living Golf's Shane O'Donoghue.
Being a female, when they throw my name in the ring as a designer candidate a lot of times they say, 'oh, well then this course will be short and easy.' I don't know where it comes from. I think they just have that predetermined notion of women designing shorter courses, and that's not really what comes to my mind.
What does come to her mind is how to bring the game to the land, how to highlight the unique geographical and cultural and historical properties of the track while enhancing the sporting experience of the golfers who will tee it up there when her initial work is finished.
As Sörenstam walks us through her initial encounter with the Estonian tract of land that became the Estonian Golf and Country Club, we get a feel for the combination of artistry and architecture she brings to the design process.
Annika Sörenstam does not design short, easy golf courses. Her Mission Hills  design in Shenzhen, China measures 6,703 yards from the tips and her South African Euphoria track tops out at 7,000+ yards.
She recognizes the popularity of "championship" courses – and both Mission Hills and Euphoria are certainly championship courses. However, Sörenstam is focused on increasing accessibility of the game for women and youth. These two groups of often overlooked golfers are also the game's fastest growing demographics.
Expanding accessibility and accommodating varying skill levels just makes good economic sense in an industry that's struggling financially.
How does she simultaneously design those monster courses and ensure accessibility? With lots of alternative tees, of course. As Sörenstam well knows, the American Society of Golf Course Architects longleaf tee initiative offers an ideal solution to the problem.
That simple fix converts championship courses to a win-win for all players. The long hitters and low handicappers get a genuine challenge. At the same time, on the same track, the short hitters, high handicappers, and golfers who are new to the game can play a round that doesn't leave them feeling frustrated and defeated on the 18th green.
Annika Sörenstam gets it. Golf is a game that can and should be open to everyone who wants to tee it up, who loves to stand on the tee box and look out over a fairway, and who feels the thrill of a ball well-struck.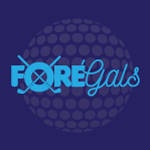 Is your home course sensitive to accessibility issues? How does your course layout and setup help make the game more enjoyable for players of all skill levels? Leave your throughts and ideas on how we can make the game more pleasurable for everyone.