LPGA KEB Hana Bank Championship preview, picks, and predictions
The KEB Hana Bank Championship field is packed with champions and proven closers – it's going deliver some outstanding women's golf!
The 15th edition of the KEB Hana Bank Championship takes the LPGA in Korea this week for it's first stop on the Tour's five-week fall Asia swing. Carlota Ciganda defends her title at the Sky 72 Golf Club in Incheon against a field headlined by So Yeon Ryu, packed with fire power, and not lacking for proven closers.
In addition to So Yeon, Sung Hyun Park and Lexi Thompson are coming to the tee with well-tuned games. However, these three are not the only high rollers in the field this week. Cristie Kerr won the LET's Lacoste Ladies Open de France last week and Brooke Henderson won the LPGA's New Zealand Women's Open two weeks ago. Both are coming to the Sky 72 Golf Club with hot games and lined up for another quick win..
I look for In Gee Chun, Shanshan Feng, and I.K. Kim to also challenge early, so Ciganda will confront a solid wall of eight players intent on and fully capable of unseating her as she mounts her defense.
There are 18 2017 LPGA champions in the KEB Hana Bank field. In addition to Ryu, Sung Hyun Park, Thompson, Feng, Kerr, and Henderson, Ciganda is going to face Brittany Lincicome, HaNa Jang, Amy Yang, Mirim Lee, Haru Nomura, Sei Young Kim, I.K. Kim, Ariya Jutanugarn, Danielle Kang, Katherine Kirk, and Mi Hyang Lee. Some will be a greater challenge than others, but all have winning games in their bags.
Don't overlook Lydia Ko, who remains winless but with nine top-10s so far this year is hardly in a slump, and Gerina Piller, who has been playing terrific golf all year and delivered some standout shots at the Solheim Cup.
In other words, the field this week is simply packed with power. Add to that the wild enthusiasm that's certain to flow from the Korean fans, who may lead the world in Women's GolfMania, and what you have is the probability of a world class competition with everybody playing to the gallery. The Korean fans know how to appreciate women's golf!
What about your Ladies Dream Golf fantasy team?
It's a scenario that promises pure delight and it's a scenario that will befuddle the Ladies Dream Golf Pick-4 fantasy players.
I've picked an all-Korean fantasy team this week: So Yeon Ryu from Group 1, MJ Hur from Group 2, Mi Hyang Lee from Group 3, and Eun-Hee Ji from Group 4.
There are plenty of alternative choices in all four groups, but I do think the Koreans, who are playing on home soil, will enjoy an extraordinary level of fan support. There's no doubt they'll have the edge.
Additionally, the Korean players on the LPGA have a sleeper tournament next month, the KLPGA Champions Trophy, for which they'll be preparing.
Beyond my Ladies Dream Golf Pick-4 fantasy team, I'm keeping a very close watch on Lydia Ko who, with her New Zealand Women's Open host/sponsor duties in her rearview mirror, may be able to focus more exactly on her game. Although Ko has struggled a bit with her flatstick this season, putting is deeply rooted in mental balance and focus. Ko's been understandably preoccupied with other matters. Will she return to her game this week? We'll see in a few days.
I'll also be watching with enormous interest as Michelle Wie returns to action. I think she was well on her way to winning the Canadian Pacific Women's Open in August when she was sidelined by an emergency appendectomy.
She says she's fully ready to play and I'm one of her many fans who's looking forward to seeing her back on the tee, even if her Monday parctice round did leave her flat on her back!
Korda and Kristinsdottir: rookies to watch
I'll also be watching two of my favorite 2017 rookies: Nelly Korda and Olafia Kristinsdottir. Sung Hyun Park has the Louise Suggs Rookie of the Year award all but locked up and could easily notch a third win before the 2017 season ends, but the Tour's rookie class contains considerable talent that's going to emerge more slowly. Korda and Kristinsdottir are among the most promising.
With three top-10 finishes this year and a comfortable 57th on the Tour's Official Money list, Korda is having a solid rookie year. She's almost certain to emerge as a major player in the next two or three seasons and for that reason she's on my perpetual watch list.
Kristinsdottir is another matter. Although she's gone through some fairly predictable rookie year struggles I've felt for some time that she's not been delivering the best game in her bag. She proved me right with her T4 finish at the Indy Women in Tech Championship in September. Another high finish would keep her safely inside the top 100 on the Tour's Official Money List and give her a bit more time to get her bearings on the pro stage.
KEB Hana Bank media coverage
Golf Channel will provide delayed broadcast coverage coverage of all four rounds of the LPGA KEB Hana Bank Championship: Thursday, October 12, noon-4pm; Friday, October 13, noon-2:30pm; Saturday, October 14 & Sunday, October 15, 11:30am-2:30pm. All times are ET. You can also follow the KEB Hana Bank Championship action live on the LPGA electronic leaderboard, but be advised that Incheon leads ET by 11 hours and make necessary adjustments.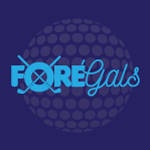 Who are you liking for the LPGA KEB Hana Bank Championship? Let's hear about your Ladies Dream Golf Pick-4 fantasy team – share your picks in the comments section or on the ForeGals Facebook page!